Toyota Material Handling forklifts are to be considered the industry's best. Toyota manufactures diesel, LPG and electric industrial forklifts for in- and outdoor use, with a wide variety of options. In addition Toyota Material Handling also offers a complete Toyota (BT) warehousing collection.  Ranging from pallet trucks to stackers, reachtrucks, orderpickers and even AGV's (Automated Guided Vehicles).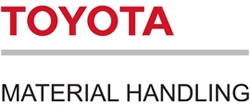 ✔  A solution for everyone
✔  Reliable
✔  Quality
✔  Safety 
✔  No. 1 worldwide
Toyota and BT trucks are manufactured in Europe using the principles of the Toyota Production System (TPS). This guarantees excellent quality, durability an reliability. All Toyota engines are specially designed for industrial use and offer rapid acceleration and maximum fuel efficiency.
Toyota's unique System of Active Stability is a patented safety system that helps to protect the driver, the load and the truck. It constantly monitors forklift operations and automatically takes action when it senses factors that could lead to the truck or load becoming unstable. It consists of six functions that work together to keep the driver and goods safe, while improving productivity and reducing costs.
Your authorised Toyota & BT dealer
Hermans Heftrucks is your authorised region dealer for the quality brands Toyota and BT. Our vast stock of new and second hand Toyota and BT trucks guarantees an expansive range of possibilities. 
As a manufacturer of forklifts and warehousing equipment,  Toyota Material Handling already maintains the number one position on the world ranking for years now. Knowing that Toyota Material Handling designs all trucks with innovation in mind and continues to invest in research and development, it's no surprise that the company continues to act at the highest possible level.